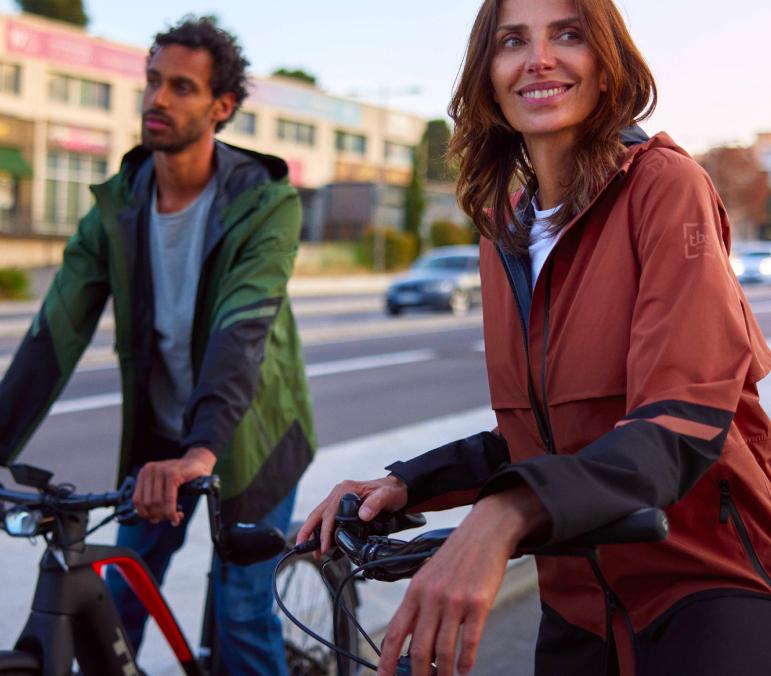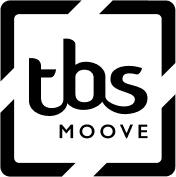 Waterproof jacket
Our MOOVE jacket is made for everyone using a bike in town. It is waterproof, breathable and windcheating. This jointed fit jacket allows you to move whenever you pedal. We added several biking details, especially reflective elements and two-way zips.

A mass of technology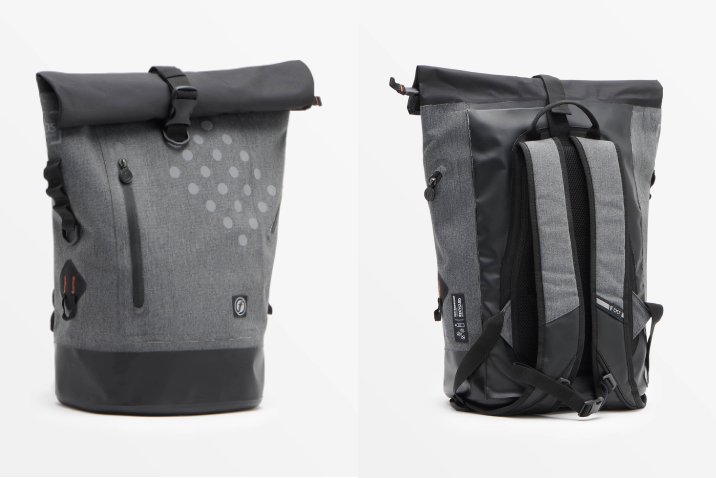 Watertight backpack
tbs partners with FeelFree, to complete our MOOVE range with perfect backpacks for all your moves. A watertight bag that will protect all your belongings from rain. This backpack is also made from recycled PET.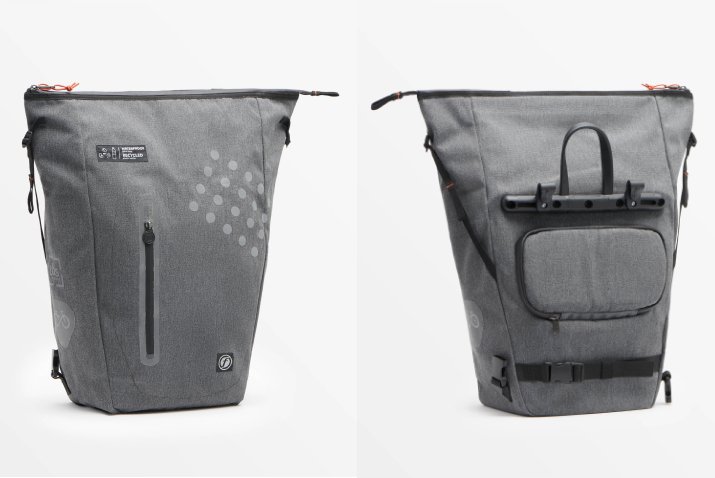 Watertight pannier
This eco-friendly bag will come with you for every travel. It contains reflective patches for better visibility. Waterproof recycled fabric and watertight zips will help you to keep your belongings dry.